Redsie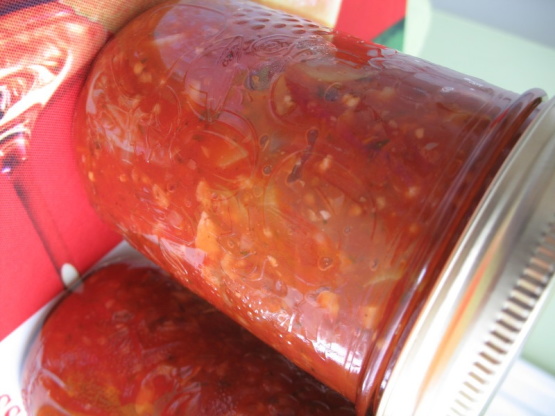 Im always looking for new ways to get my family to eat more veggies, they love this one, very fresh tasting and filling. Could be adapted for the crock pot. Serve over spagetti.

Thank you for this flavorful and healthy pasta sauce.<br/>When using the fresh basil and oregano, remember to add them at the last minute for the most flavor. Unlike dried herbs, which keep adding flavor the longer they simmer, fresh herbs release their fresh flavor as soon as they are added to the hot sauce. The longer fresh herbs cook the more the flavor disappears.
In large pot saute the onion in olive oil until translucent then add garlic.
Run the chickpeas and tomatoes through a blender or food processor until they are finely chopped, but not smooth.
Add all the ingredients to the pot, and simmer uncovered for 45 minutes, stirring occasionally.
When I don't have fresh I exchange 1/4 cup fresh basil= 4 tsp dried. 1/4 cup fresh oregano = 1 tablespoon dried. 1/2 cup parsley = 2tsp dried.