Parsley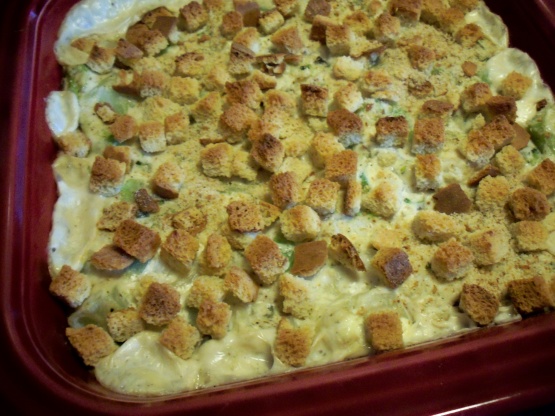 This creamy casserole takes less than an hour to make. It's so delicious, even kids will eat their veggies without putting up a fuss!
Cook vegetables according to package directions, drain.
In large bowl, combine veggies, soup, cream cheese, onion, salt and pepper, mixing well.
Grease casserole dish and place casserole mixture in it.
Cover with croutons.
Bake uncovered for 25 minutes at 375 degrees.