Vegetable Lasagna Roll-Ups
Prep 20 mins
Cook 40 mins
If you want a change from the traditional lasagna, give these vegetable roll-ups a try. It is a recipe from the Bagel Factory in Myrtle Beach, South Carolina.
Directions
Cook noodles. Drain and lay flat. Thaw spinach and broccoli. Squeeze completely dry.
Drain mushrooms. Empty Ricotta cheese into deep bowl, add three egg yolks, a handful of Parmesan cheese, a dash of nutmeg and parsley. Mix with spoon.
Add mozzarella, spinach, broccoli and mushrooms. Mix well.
Spread some sauce onto bottom of lasagna pan. Use rubber spatula to spread Ricotta mixture onto length of lasagna noodles and roll tightly.
Put roll ups into lasagna pan, seam down. Fit roll ups snuggly.
Add sauce to top of roll ups.
Add grated cheese.
Bake at 350 degrees uncovered for about 40 minutes.
Reviews
Most Helpful
Yummy! Made a lovely change from normal lasagna roll ups. I may be a meat lover, but sometimes I do like a break from it. These were delicious and really easy to make. Big thumbs up from both of us here!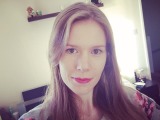 I made it with Divella egg lasagne founded in the UK and I've tried the best lasagna ever!
Made this exactly as written except I used fresh veggies all around. The rolls up were a great idea and much easier than cannelloni. I thought the flavor was great but it was overall a little ricotta heavy and a little lacking in sauce. Just my personal preference. Very well seasoned!