3 Reviews
very good. no complaints.
I just made this recipe for a group of vegetarian friends. I put it in a 10 inch round dish. It turned out thick, beautiful and delicious. I will definitely save this one to use again. (I increased the thyme.)
This is VERY similar to a wonderful recipe I have made for years (found it in an LCBO magazine easily 10 years ago!!!!). BUT yours has subtle additions which have "upped" the taste for us. This will be the way I make it from now on...thanks CountryLady!!!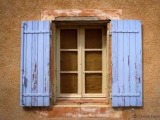 Vegetable Lasagna