KateL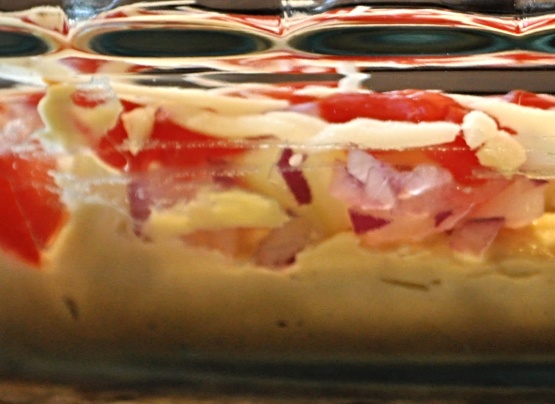 I like to use the garlic hummus, but plain works also. I am additionally not a Feta cheese fan which is what the original Nabisco recipe called for. I substituted mozzarella.
Spread hummus in pie dish.
Layer vegetables on top of hummus.
Sprinkle cheese on top.
Chill for one hour.
Serve with crackers.