Noo8820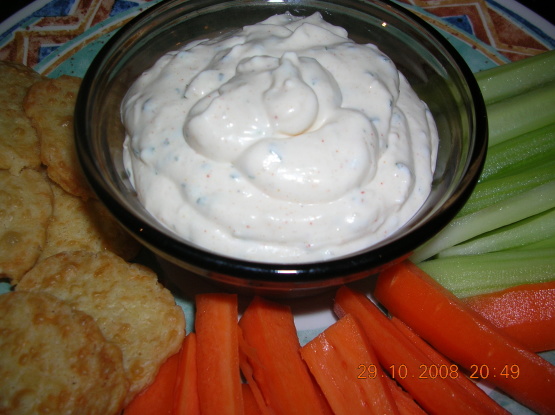 This vegetable dip is different, in that it contains whipping cream, not sour cream. The texture is lighter, but the taste is wonderful with fresh vegetables. Please note: Cook time is chill time!

I used double cream rather than whipping cream,but it whipped up beautifully.This went down very well with my DH's footie mates,who dipped their veggies to their hearts content.A really tasty dip,that really compliments the crudites. Thanks for posting.Made for PhotoTag.
Combine all ingredients. Stir well.
Chill 3 hours.
Serve with fresh vegetables.