lets.eat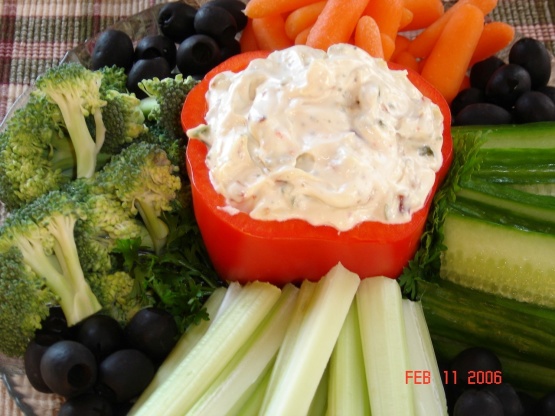 So simple. Plan ahead for 2 hour chill time.

I didn't make this recipe, but I love the idea to put the dip in a red pepper! I'll definitely be doing that!
Combine mayonnaise, sour cream, and the pkgd. dressing mix. Stir in the peppers. Cover and refrigerate for 2 hours before serving.