Vegetable Coleslaw (Barefoot Contessa) Ina Garten
Jubes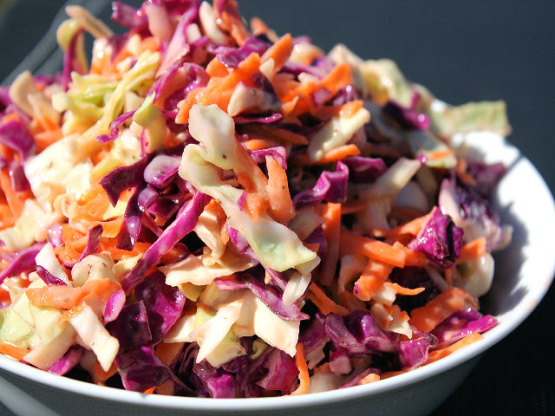 I consider this the world's best coleslaw. This is from the first Barefoot Contessa Cookbook. It allegedly serves 8-10 but I find that half the recipe serves that many. It is wonderful as soon as made and better after the flavors have melded. Cooking time is chilling time.

Was looking for a recipe that used red cabbage, but was a bit disappointed with the flavors in this one. Did not have celery salt, but added ground celery seed. More mayo than necessary.
Shred the cabbages.
Grate the carrots.
Combine cabbages and carrots.
In a medium bowl, whisk together the mayonnaise, mustard, sugar, vinegar, and celery salt, celery seeds, salt and pepper.
Pour enough of the dressing over the vegetables to moisten them.
Chill. Serve cold or at room temperature.