R.Lynn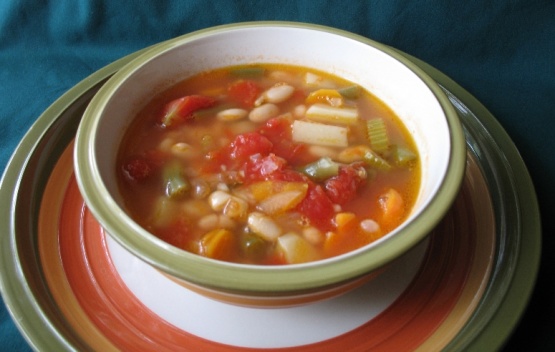 This recipe is from the February 2006 Quick Cooking magazine. Definitely a C.O.R.N worthy consideration as the vegetable ingredients call for 1/2 cup. I found that about 1 carrot, 1 stalk of celery, 1 potato, 1/2 onion all about equal 1/2 cup so I will use that as a reference in the future. Another thing I did was instead of opening a can of chicken broth, I used chicken bouillon granules and just added 2 3/4 cups of water. I can see this recipe being used for school lunches in a thermos or take to work lunches in cold weather. It's fast to make so it's perfect for supper on a snowy day with some hot bread.

Top Review by incdeb
Re: the reviewer who tried freezing this soup. Potatos just don't freeze well, they end up with an awful texture and (as far as i'm concerned) a weird taste. If you omit the potato it would probably freeze OK - you could add cooked potato later when you serve it.
In a large saucepan, sauté onion, celery, carrot and garlic until tender.
Stir in remaining ingredients.
Bring to a boil.
Reduce heat; simmer uncovered for 15 minutes or until heated through and potatoes are tender.
Discard bay leaf.