Tisme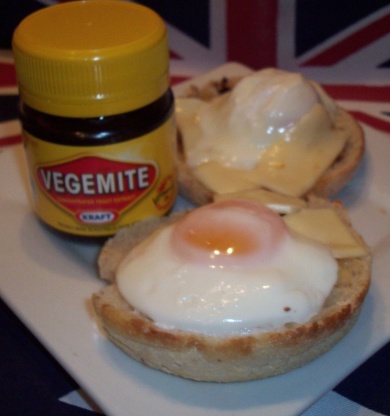 An Aussie breakfast treat

I have to admit, I was skeptical of anything called vegemite....reminded me of I Love Lucy and her Vegi something drink. Warning....the vegemite is very salty, so do not salt your egg. I used white American cheese, and although I can't say I'd make this again, but for a one time try, this was edible. A fun thing to make and try while on ZWT8.
Spread each half of English muffin with 1 teaspoon Vegemite.
Top each half with 1 slice of cheese and a poached egg on top of cheese. (or scrambled eggs).