Vegan With a Vengeance Chocolate Chip Cookies
BB2011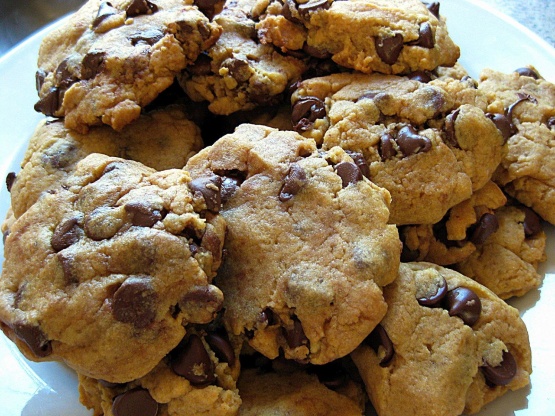 This cookie was made for the sole purpose of proving that vegan cookies are just as good as non-vegan ones!
Preheat oven to 350°F.
Cream together the margarine and sugar until fluffy.
Add the molasses and vanilla.
Add the flour, baking soda, and salt, and mix well.
Fold in the chocolate chips.
Drop by teaspoonfuls spaced a little over 2 inches apart onto ungreased cookie sheets.
Bake for 8 to 10 minutes, until ever so slightly browned. Let cool on the baking sheets for 5 minutes, then transfer to a cooling rack.