Vegan Tofu Russian Dressing
I love this stuff! I've been eating it on everything from falafal to my salads. Yummy. This is a slight adaptation from a recipe I found in a cookbook I got at the library called "Meatless Burgers" by Louise Hagler. The original recipe called for making the tofu mixture and using that as a mayo. replacement, offering other options to use 1/2 cup of the mayo. I wasn't a huge fan of the basic recipe but loved this russian dressing so I am posting it here in proportions to use the whole tofu mix. The original recipe called for whatever sweetner you choose. I use sucanat (unrefined cane sugar) but you could use what you like. You may need just a bit more ketchup and pickle relish. Taste it after you make it to see.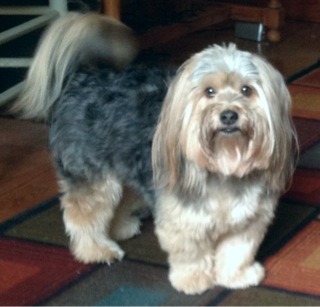 I used splenda instead of sucant and kept everything else the same. The dressing was a little to sweet for me and very thick. It was good but next time I will definately use less sugar. With the sweet pickle relish perhaps even no extra sugar is needed. I would recommend tasting before adding. I also put everything into the processor because I didn't want chunky dressing. Thanks for posting ladypit.
In a food processor or blender mix the tofu, vinegar (lemon juice if you don't have vinegar), sucanat, salt, garlic powder, and dry mustard. Run the food processor for a while, scraping as you go, until the mix is smooth and creamy.
Put the mix in a bowl.
Add the ketchup and pickle relish and stir until well mixed.
Chill until ready to use.
This will last, refrigerated, up to about a week.