pearlb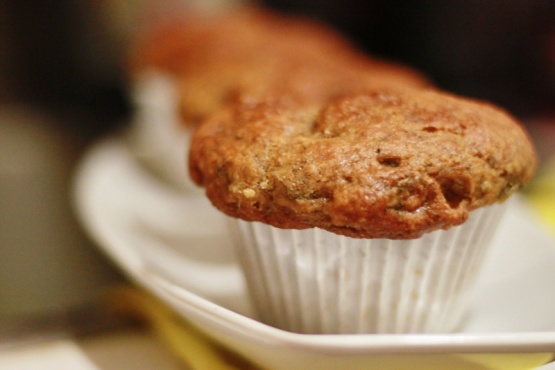 Vegan Banana Bread made with spelt flour, pecans, and maple syrup

I followed the recipe almost to a 't', except for that I used maple flavored agave syrup since I didn't have maple syrup. This is a delicious, easy cake to make! I love that it's vegan. I used whole grain spelt not refined for anyone that's wondering which to use as I was...
Heat oven to 350°F.
Oil a loaf pan.
In a bowl, mash bananas and mix in the maple syrup, canola oil, and vanilla.
In a separate bowl sift the dry ingredients together, adding the nuts last.
Blend the wet and dry mixtures and pour into the loaf pan.
Bake for 42 minutes.