Vegan Raw Chocolate Cherry "ice Cream"
Cook4_6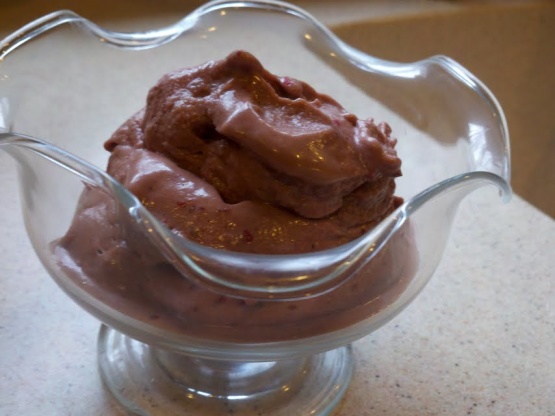 I got this recipe off of a website, and it is AMAZING. I am not a vegan or a raw foodie, just looking for healthy alternatives. I use my Vitamix to make this, but you could probably use any blender or food processor. You can also add chocolate chips for texture.

This is so yummy! Wow I loved it. I shared one serving with my kids (5 & 2) you can see the three little dishes in my picture lol.
Peel and chop the banana, then freeze solid. Process all ingredients in a blender or food processor until combined into a smooth consistency, similar to soft-serve ice cream. Either enjoy right away or allow to set in freezer until firm.