oleiah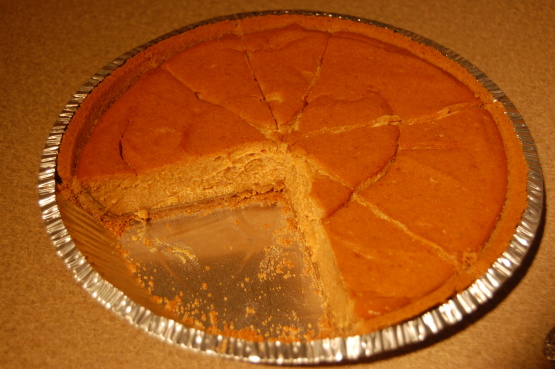 Top Review by fmikef
I liked this pretty well. The recipe was easy to follow and had simple ingredients, which is always a plus. Tofu doesn't really substitute for dairy ingredients, if that is what you are looking for--BUT for my family this one is a big winner! Thank you smileyfroggy for putting this adaptation on the site.
Cream pumpkin and sugar.
Add salt, spices, and tofu.
Bake at 425 for 15 minutes, then at 350 for 40 minutes.
Chill and serve.