Jason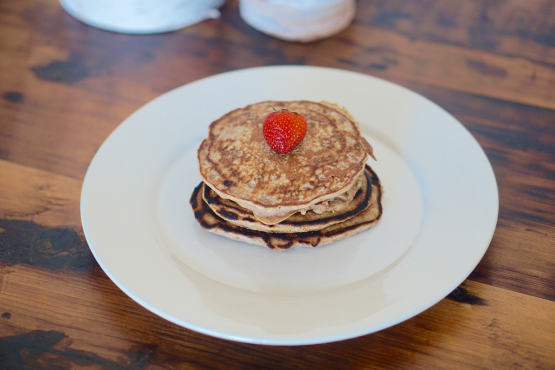 This recipe is a favorite in our household. The pancakes are fluffy and flavorful without eggs or cow milk.
Mash bananas with cinnamon in a large bowl.
Mix in wet ingredients with whisk.
Mix in flour and other dry ingredients.
Heat skillet to medium heat.
Melt a dollop of non-dairy buttery spread (like Earth Balance) on skillet.
Pour a ladle of mixture onto skillet.
Flip with spatula when bubbles form on top of pancake and look cooked on edge.
Let cook for a few minutes and then remove from skillet and place onto plate.
Repeat until all mixture is used.
Serve warm with your choice condiments and toppings.