Vegan Oatmeal Pancakes With Banana
Bobbi M.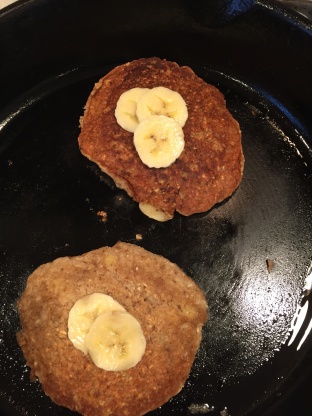 Delicious and nutty tasting. You will never know they are gluten free, vegan and healthy for you!
Stir batter together, may have lumps, that is OK.
let sit 1 min while you heat skillet to medium.
dissolve 1 tsp of coconut oil in skillet, pour in batter. Cook until bubbles form/pop and edges of pancake get browned, flip cook 1-2 mins more.
Top with very thin slices of banana on each pancake and serve with warm maple syrup. AMAZING! Makes approx 6 pancakes.