Vegan Mini Carrot Cake Muffins
Deyanira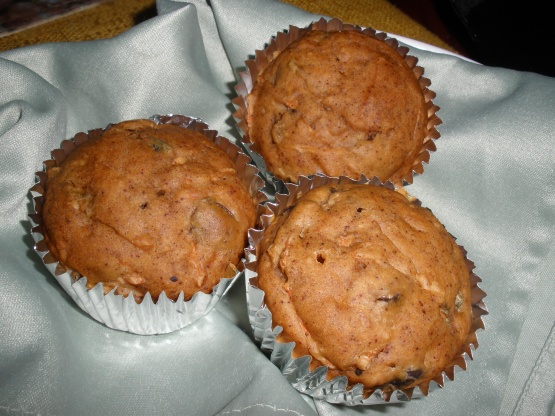 Perfect mini VEGAN muffins, they are as good as regular carrot muffins or better...It's a great treat to satisfy sweetness but in the same time very very healthy.

Hi Deyanira! This recipe sounds great, but I just wanted to let you know that a lot of strict vegans do not consume honey, so you may want to replace it with maple syrup or agave nectar. I'll make this in the future with one of those and let you know how it turns out. Thanks! Kristine
In a small bowl mix baking powder and applesauce into a foamy mixture, set aside.
In large bowl mix flour, sugar baking soda, cinnamon, nutmeg, and salt; mix.
Add oil, honey, carrots, water or pineapple (some of the juice might help), and applesauce mixture.
Mix well.
Add nuts, raisins, or dried cranberries if preferred.
Scoop mixture into cupcake liners.
Bake at 325°F for 30 minutes or until toothpick comes out clean.
Once cooled, frost with icing (powered sugar, vegan Earth Balance butter, organic vanilla, and water).