Vegan Mexican Hot Chocolate
Parsley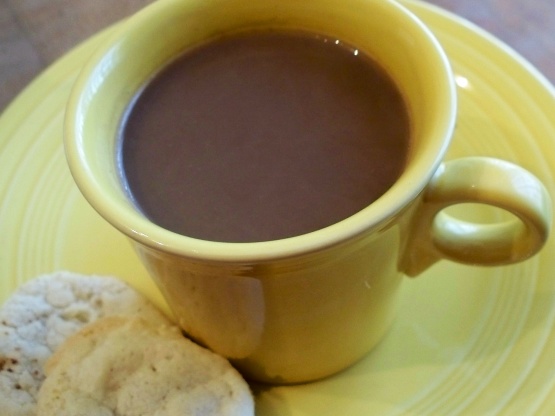 Recipe found on VegCooking.com, by Chef Beverly Lynn Bennett.
In a small saucepan, whisk together the cocoa powder, sugar, cinnamon, cayenne, and salt and then whisk in the soy milk.
Place over medium heat and bring to a boil. Remove from the heat and whisk in the vanilla.
Divide the mixture between two cups and serve hot.