Vegan Meatless-Loaf With Seitan
Kathy228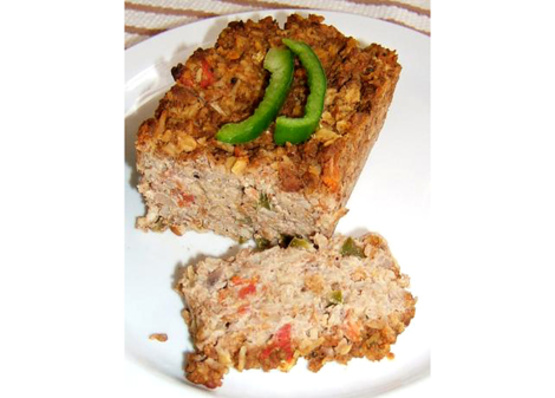 Healthy vegan "meat" loaf. Try it with the peanut butter option. It's great, better than it sounds. Pour your favorite gravy, sauce or salsa over the top.

I found this dish unimpressive, bland, edible. Neither of my (carnivorous) kids liked it. I wouldn't make it again.
Preheat oven to 350.
Soften oatmeal in 1/2 cup water while chopping vegs. Do not drain off water.
In a big bowl, thoroughly combine ALL ingredients.
Optional: Add 2 tablespoons natural peanut butter to the mixture.
Grease loaf pan(s). Bake up to 45 minutes depending on size of loaf pans. When a test knife comes out clean, it's done. I bake it in mini foil pans and freeze extras.