Vegan Cornbread (With Spelt Flour)
airaioo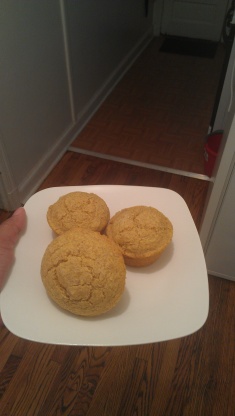 A super quick and delicious recipe adapted from vegweb.com! I don't like really sweet cornbread, so feel free to sweeten to taste.

I surprised my dinner guests the other night by whipping this up before dinner as we were talking and having drinks. It turned out perfectly. So vegan or not, this is a great recipe. You could spice it up with some jalepenos or whatever you like - personally I like it simple like this. I used a whole grain cornmeal (Bob's). Thanks Harriet, I'll be making again I'm sure.
Preheat oven to 350 degrees.
Grease a 2 quart casserole dish.
Mix wet and dry ingredients separately, then combine until just mixed.
Pour into casserole dish, and bake approximately 22 minutes.
Best served hot out of the oven!