2 Reviews
Delicious! I used chocolate Toffuti and almond milk and it was very tasty! Made for Veg 'n Swap VIP!

Oh my goodness, am I ever glad I chose to make this recipe! It's absolutely delicious. You can't even tell it's dairy-free!! I accidentally bought vanilla flavored almond milk,instead of soy, and it worked wonderfully well. I must admit to putting up to 4 scoops of the soy-based ice cream into the blender. Yum!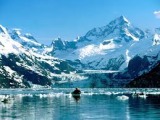 Vegan Chocolate Shake Shake Shake!