Vegan Chocolate Chip Oatmeal Nut Cookies
Prose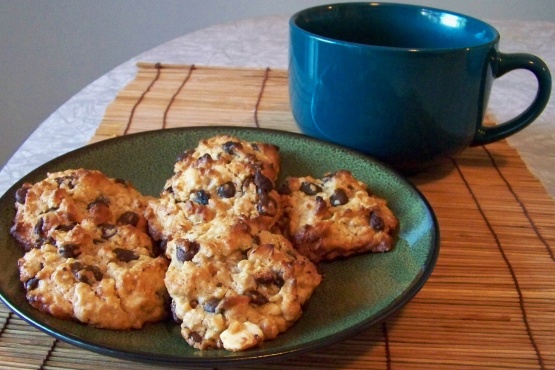 My favorite vegan cookie - while other kinds I have tried have turned out flat and unappetizing-looking, these seem to look and taste great every time.

Added a small banana, substituted 1/2 cup agave nectar (about) 1/4 cup of brown sugar for the Sugar, turned down the temp a little bit (to 400) - and these were ah.ma.zing!!!!
Preheat oven to 425°F Oil a large baking sheet; set aside.
Whisk together first five ingredients until very smooth. Add remaining ingredients, and stir to combine (be sure to mix in thoroughly the baking soda and salt--you may want to stir these into the flour first).
Drop batter by large spoonfuls onto prepared baking sheet. Bake for about 8 minutes, or until tops just begin to crack. Remove sheet from oven, and wait 10 minutes before transferring cookies to a plate or wire rack.