Vegan Chocolate Chip Bars
Xanthia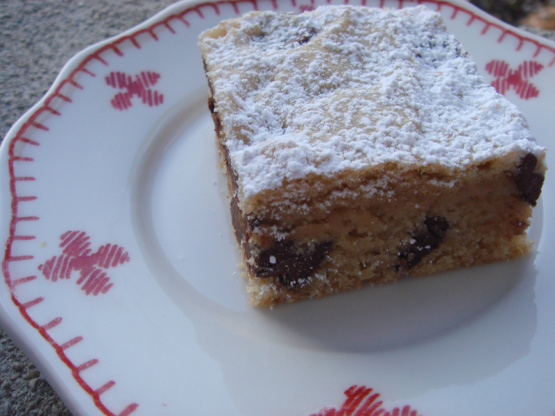 Delicious vegan blondies! YUM!

I put in a cup of oats for one cup of the flour, and they were delicious! A keeper!
Preheat oven to 350°F
In a large bowl, stir together the flour, baking powder, baking soda, salt and sugar.
Add the oil, vanilla, milk and chocolate chips and mix together gently.
Pour mixture into a lightly oiled 9x13 inch pan and bake for 25-30 minutes.
Test with a toothpick for doneness.
Let cool 10 minutes before cutting into bars.