Prose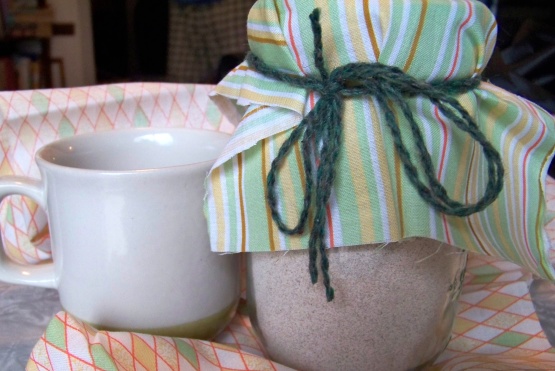 From BUST magazine. This is a delicious and convenient mix that you can keep in your desk drawer at work, etc. It also makes a lovely gift if you put it in a pretty jar and pair it with an adorable mug. Makes about 3 1-pint jars

Top Review by gaila
I was sooo tired of having chai out and spending $$$$ for a drink that tasted like sugar water. This mix has a nice kick to it. I followed the recipes as written except for the amount of tea. I used Liquid Jade powdered matcha green tea that came in a container saying it brewed 75 cups so I just used half of it since this mix makes 40 servings. I just made a cup and it is wonderful. I like mine with w/xtra soy milk. Warning, this stuff could be addictive.
Mix all the ingredients in a large bowl.
Process mixture in blender or food processor 1 cup at a time.
Store in airtight jars. If giving as a gift, attach serving instructions.
To serve: put 2 tablespoons in a mug and fill with boiling water.