Vegan Biscuits and Gravy (Using Bisquick)
mlao77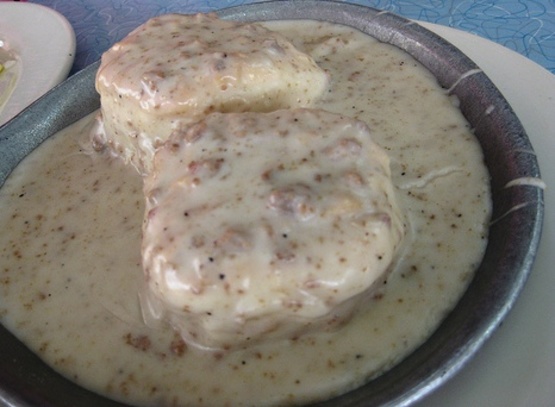 Yummy and easy biscuits and gravy.

Biscuits were so so and the gravy wasn't good at all. thin with little flavor. No one would tounch it.
1 1⁄2 cups Bisquick Heart Smart mix
1⁄2 cup soymilk

2

teaspoons earth balance butter

2

tablespoons onions, diced

1

tablespoon flour

1

cup water, warmed

1

teaspoon better than bullion vegetable stock base
Braggs liquid aminos, amino acid

1

tablespoon cornstarch
First make your biscuits by combining the bisquick mix and soymilk. Cook in a 450 degree oven for 8 minutes.
Melt butter, and cook onion until translucent.
While onion is cooking, dissolve your vegetable base in water, add garlic powder, black pepper and braggs amino acid. (I didn't measure the braggs, just poured some in to taste). Set aside.
When onion is done, add flour and begin to slowly add water mixture to form your gravy. Dissolve cornstarch in a little bit of cold water and add to gravy to thicken.
Pour gravy over biscuits and enjoy!