Vegan Banana-Chocolate Chip Cake
Xanthia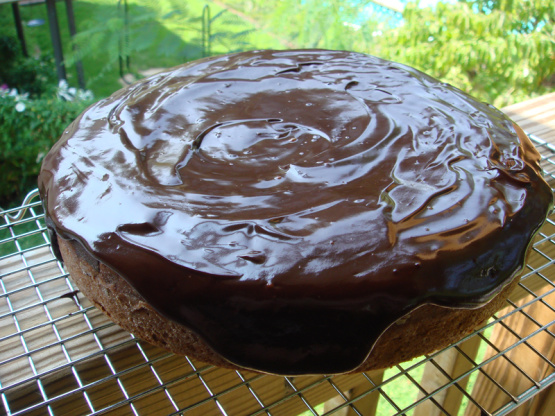 This is my favorite vegan dessert recipe. I got it from "American Vegetarian Cookbook" by Marilyn Diamond. Sometimes I throw health concerns out the window and use corn syrup instead of honey. Live dangerously, right?

Made my first Vegan cake ever and it was a hit. I gave some of it out for people to try and hubby got mad cause he wanted more for him. I used my own frosting recipe but the cake came out yummy and I like that it calls for no sugar (i didnt have any in the house). Will make this again!
Preheat the over to 350. Cream together the syrup, oil, and egg replacer. Add lecithin and bananas.
Combine flour, baking soda, and salt. Add carob or chocolate chips, then fold dry ingredients into creamed mixture, stirring just to moisten and combine. Don't overmix.
Pour batter into an ungreased 8-inch cake or Bundt pan. Bake approximately 40 minutes, or until cake tests done with a wooden toothpick. Cool on wire rack.