bbearnow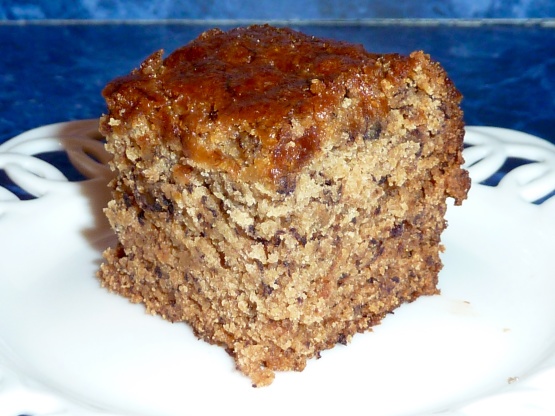 This was very good, although I made some changes. I used whole wheat flour, agave instead of the sugar and omitted the water. I also used coconut oil and added some ground flax seeds and chocolate chips. It was fantastic! I've made it three times now and everyone loves it!
Pre-heat oven to 350 degrees. Lightly grease a 9-inch square baking pan.
In a small bowl, combine the flour, baking soda and salt. In a separate large bowl, whisk together the sugar and oil, then add bananas. Add water and vanilla, stirring to combine.
Add the flour mixture, stirring just until wet.
Bake for 45 to 50 minutes, or until a toothpick inserted into the center comes out clean.