Alia55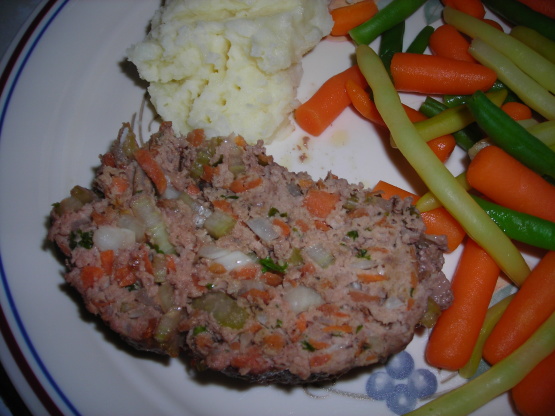 This is very tender and the mix of herbs is a wonderful flavor. This can also be made with ground beef (which is how I normally make it). Either way is very good.
Mix all ingredients and place into a lightly oiled loaf pan.
Bake at 325 F for 1 hour.