Joyd9060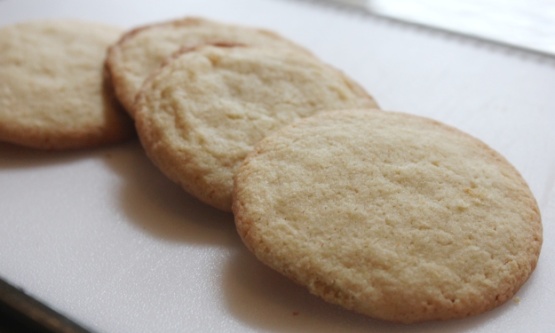 This is one of my favorite recipes from TOH. It is easy, it is cheap, and it is DELICIOUS! I think these are my family's favorite cookies. I have even made a batch with pasteurized eggs for making cookie dough ice cream! :) The cook time is for one batch in the oven. The dough freezes well; simply roll into a log and wrap in plastic wrap. Then just slice off cookies and bake (from frozen) according to directions.

These turned out great. I've been on a Nilla Vanilla Cookies and milk craze lately. I think I'll be able to save money and get a better tasting cookie by making this recipe. They are so easy to make and I always have the ingredients on hand.
Preheat oven to 350 degrees F.
In a mixing bowl (or your stand mixer), cream butter and sugar together until the mixture is light and fluffy looking.
Beat in egg and vanilla.
Combine dry ingredients in a separate bowl and slowly add to creamed mixture and mix well.
Drop by teaspoonfuls 2 inches apart onto ungreased baking sheets.
Bake at 350 for 12 -15 minutes or until edges are golden brown.
Cool on a wire rack.
These stay pretty pale and chewy.