Junebug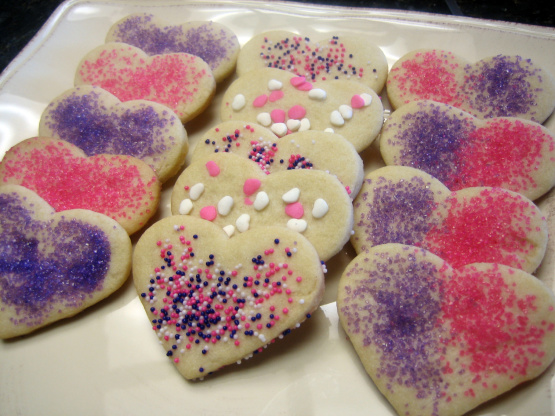 This is an adopted recipe that I am honored to have.

This is a perfect sugar cookie for holiday decorating...but make sure you don't cover up the taste of these delicious yummers. They can definitely stand on their own. The cookies aren't a flaky, more brittle sugar cookie. They hold up nicely under decorating conditions but without the bland, cardboard flavor you usually have to accept from a sturdier cookie. These will DEFINITELY be the cookies i make for my traditional Easter sugar cookie decorating.
Sift together flour, baking powder, and salt; set aside.
Beat butter and sugar until fluffy.
Beat in eggs one at a time, scraping down bowl each time, then add vanilla.
Add flour mixture and mix at low speed until dough just comes together.
Knead a couple of times just until smooth, then pat into a flat disk, wrap in plastic and chill until firm enough to roll.
Roll and cut as desired and place on parchment-lined sheets.
Bake at 350° for 8-10 minutes.