PaulaG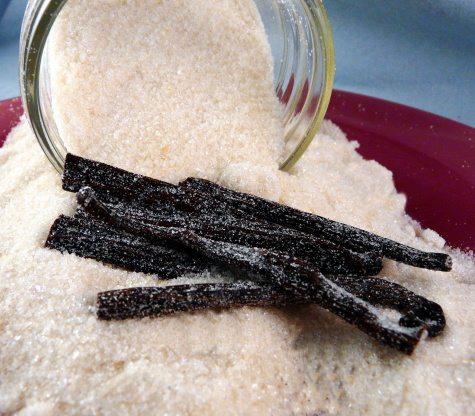 I have had vanilla sugar in my cupboard for awhile now and it's great to have on hand if you want to add a bit of something extra! I put it on my cereal in the morning.

I bought vanilla beans (Tahitian and Madacascar) on Ebay and made extract and all kinds of goodies with them... I found that if I use the beans for a recipe and am left with the pod, I just throw it into a glass sugar dispenser and add sugar to it as it runs low... perfect vanilla sugar for any use!!! It's not overly strong, so it's great in any recipe that calls for a little bit of sugar... Thanks for sharing!!!
Fill a glass canning jar with the sugar and vanilla beans which have been cut into thirds After a week, you will have infused sugar that can be used in the place of sugar in cakes, pies, anything sweet!