Vanilla-Scented Pear and Raspberry Relish
2Bleu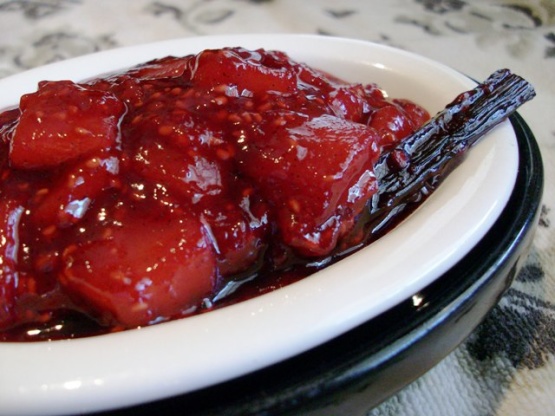 This relish is a remarkable union of chunky pears, whole raspberries and fragrant vanilla. The vanilla adds a deep layer of flavor, while it bridges and connects the pears and raspberries. The raspberries are added after the pears have cooked and cooled a bit so they maintain their shape, yet the warmth of the relish is just enough to extract some of their juice to give the dish a lovely rose hue. The raspberry vinegar adds a welcome note of tartness. Bosc pears are best because they hold their shape when cooked. If not available, try Forelle or Anjou, but make sure they are under-ripe. Serve with all types of pork dishes, chicken, duck, hamburgers or turkey burgers. Try it with a rich fish such as salmon or bluefish. It makes a refreshing side dish with meat or poultry sandwiches and it's delicious on yogurt. The relish keeps well for up to two weeks in the refrigerator. Found on www.dididavisfoods.com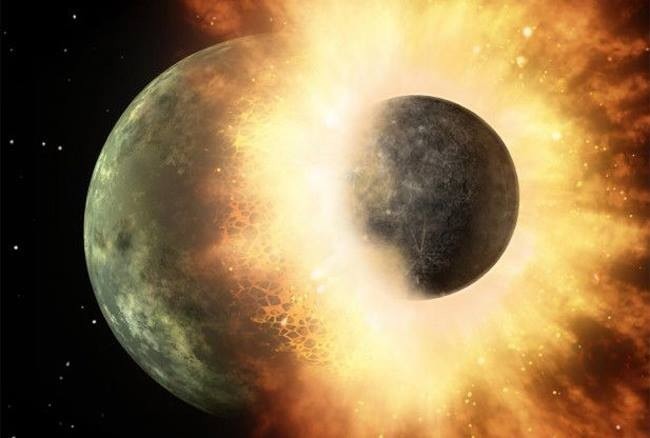 Top Review by 2Bleu
I cheated here and there, but this relish came out great! I used frozen raspberries (on hand), cane sugar, and white vinegar. Put everything in the pot at one time adding a large vanilla bean (scraped first) and let it simmer down to a thick sauce. Once cooled, I added 1/4 tsp of raspberry extract. This would be great on all things mentioned in the description, but us?... Ice cream topping, Yum! I could also see this as a pie filling. Lots of possibilities. Thanks for a keeper recipe!
Place the pears, sugar, vinegar, water, and salt in a heavy, 2-quart, non-reactive saucepan.
Bring to a boil, lower the heat, and simmer until the relish thickens, stirring occasionally, about 20 minutes depending on the amount of juice and the ripeness of the pears.
Transfer the relish to a medium bowl and cool to lukewarm.
Add the raspberries and vanilla and stir to mix well.
Allow the relish to cool to room temperature, gently stirring occasionally. Cover and refrigerate until chilled.
Serve cold.