ChefLee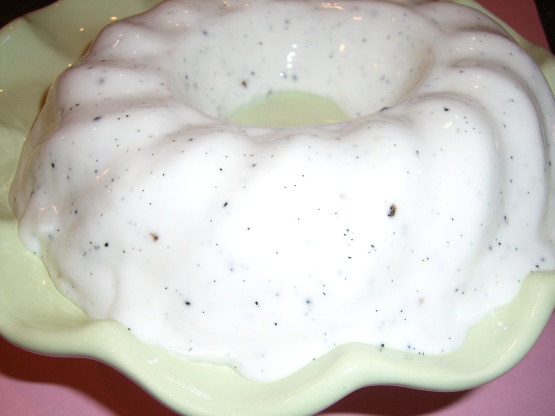 Yum. Sweet Panna Cotta using rose water. This recipe does not get much more simple than this. The recipe comes from The Seasons resort.

I cannot give any stars to a dish that is inedible! Rose water - $6, vanilla bean paste - $11, what can be bad? It set up beautifully, plated with strawberries coulis, looked gorgeous,and my guests could not eat it. No one could get past the heavy taste of rose water, so amidst much hilarity, we scooped it off the plates and ate the strawberries with vanilla ice cream. What a disappointment! Still looking for the perfect recipe. I will try it without the rose water.
Whisk together yogurt and buttermilk. To bloom the gelatin, put cold water in a small dish, and sprinkle gelatin over it. Allow to sit for 5 minutes, then microwave for 30 seconds.
Mix together sugar, rose water and vanilla in a small dish. Stir in melted gelatin. Whisk together both mixtures. Pour into desired mold or dish. Chill for 3 hours.
Serve in dish, or to unmold, dip dish bottom in hot water for a few seconds and invert.