Vanilla "pound" Cake That Won't Add Pounds
MsSally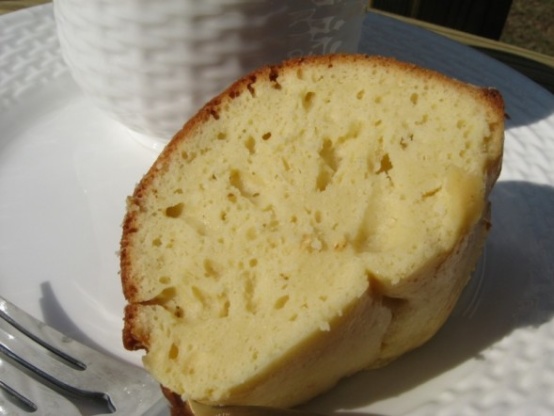 Found this on the Weight Watchers website in the community forums. At four points a slice, add a couple of strawberries, it can be a terrific summer dessert. Also, I'm hoping that the other ingredients will mask the funny taste of the fat free cream cheese. If you try this before me, let me know what worked and what didn't.

I won't give a star rating for this one since my outcome was clearly so different from others. In a word, awful. I substituted Splenda for sugar, which might have adversely affected the texture of the cake. It was so rubbery I could have played handball with it.
Preheat oven to 325. Lightly coat a 9-inch loaf pan with cooking spray.
In a medium bowl, whisk together egg substitute, vanilla extract and almond extract.
In a large mixing bowl, beat together cream cheese and butter until well blended. Beat in sugar and salt until blended. In thirds, alternately beat in flour and egg mixture, beginning and ending with flour.
Pour batter into prepared loaf pan and bake until a wooden toothpick inserted in center of cake comes out clean, about 1 hour.
Cool cake in pan on a wire rack. Cut into 12 slices and serve.