Marlene.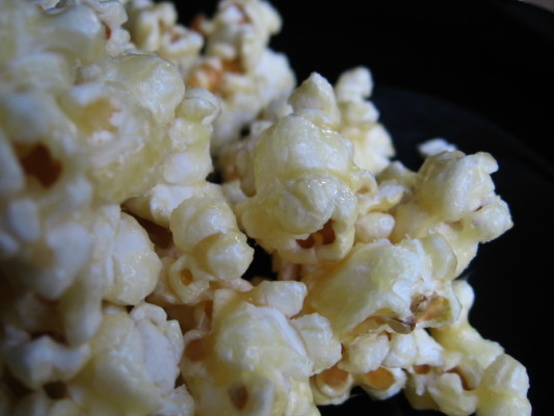 I have not tried this recipe. I got it from Country Discoveries. "This sweet crunchy snack is my family's favorite", writes Carolyn Roney of Scipio Center, New York. "For variety, substitute almond extract or maple flavoring or add nuts for exta crunch".
Place popcorn in a large bowl; set aside.
In saucepan, combine sugar, butter, corn syrup and baking soda. Bring to a boil over medium heat; boil and stir until mixture is golden, about 2 minutes.
Remove from the heat; stir in vanilla. Pour over popcorn and toss to coat. Cool slightly; break apart while warm.