Derf2440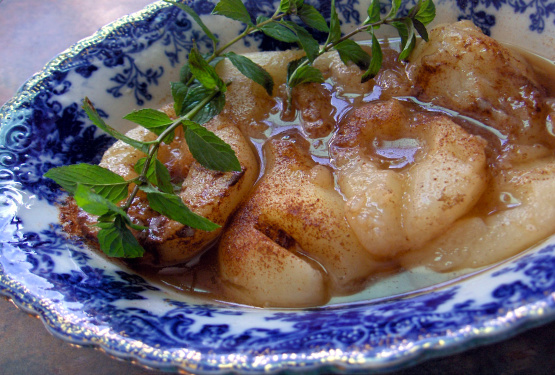 A delicious, elegant, and HEALTHY dessert to serve to your family or friends. Your dinner party guests will be impressed with the appearance of this special dish. Little do they know how easy it was to make! (Cooking time includes cooling time.)

I tried it and it was superb!! So simple and easy yet rich and decadent. It tastes as if there was butter added and there's none! I didn't have vanilla bean so I used vanilla extract to taste. Thanks so much for sharing this gem of a recipe!!
Place the pears in a large saucepan and pour apple juice in to cover the pears.
Add vanilla bean and bring the pears to a simmer over medium heat. Simmer until tender, being careful not to burn.
Allow pears to cool, then serve in the center of a dessert plate. Spoon sauce over the pears, then sprinkle with cinnamon powder and garnish with a sprig of mint.
Enjoy!