Vanilla Pineapple Compote by Anne Burrell
Debbwl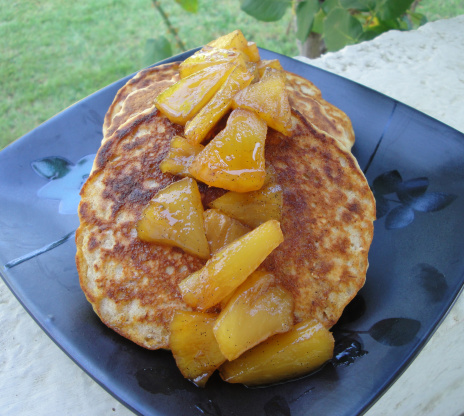 Top Review by Debbwl
If this simple delicious treat doesn?t satisfy your sweet tooth don't think anything will. This pineapple was pleasant on pancakes and look forward to trying again on some ice cream or maybe on some grilled pound cake. I used the entire vanilla bean as I made this pre coffee and missed the note that said save the seeds for another use, but would use them again as we loved every single bite of the fantastic pineapple. Thanks for the yummy post.
Combine the brown sugar, water, rum, and vanilla beans in a saucepan over medium heat. Squeeze the lemon juice into the pan and stir to combine. Bring to a simmer, add the pineapple and stir until well mixed. Simmer until the liquid has reduced to a syrupy consistency and the pineapple is soft.
Let cool and serve as an accoutrement to yummy desserts like goat cheese cheesecake.