Mandy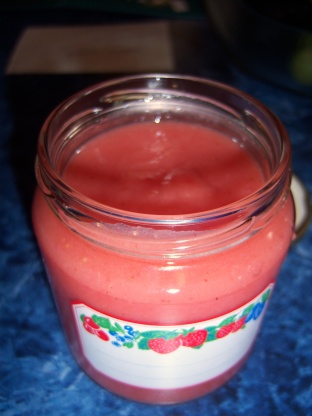 This is from Cooking Light December 2005. The magazine suggests serving this over a salad of mixed greens and sliced red onions, topped with toasted walnuts.

Excellent recipe! I left out the red pepper and added about 2 tsp. of brown sugar. I served a salad of spring greens, gouda cheese, sliced red pears and dried cranberries; so I wanted my dressing a little bit sweeter and this was a perfect fit! The next time I make it, I'm thinking of adding a little nutmeg as well. Thanks for a great vinaigrette!
Drain pears, reserving 1/3 cup pear juice.
Combine pears, juice, vinegar, and remaining ingredients in a blender; process until smooth.