cakefan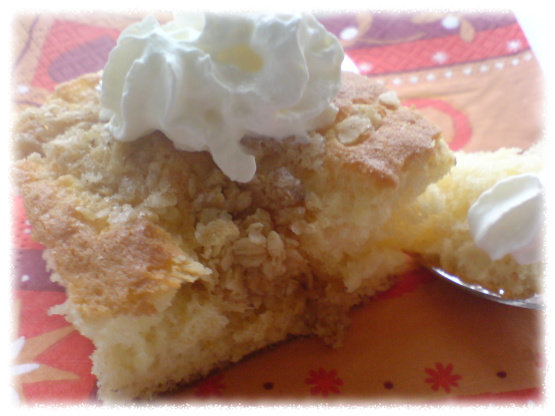 This is a Finnish Coffee Cake. It literally takes 30 minutes total and it tastes wonderful!

Top Review by KAB87
I don't have a stand or hand mixer, so I mixed this by hand with a whisk for about five minutes and it turned out great! I also cut back a little on the butter (especially the topping; I think I used about half what the recipe stated) and used brown sugar in the topping. It was a great easy make when I was craving something sweet - thanks!
(1 cup= 2 1/2 dl).
Preheat oven to 400.
Mix all the ingredients for the cake (in no special order) in a mix master for approximately 4 minutes or until well blended and slightly fluffy spread on a greased or lined 9 by 13" pan.
Mix all the ingredients for the topping and pour over the top.
(the idea is to leave some patches bare and get a marble effect) cook for 20 minutes or until inserting a toothpick in the center comes out clean.
(the cake may look undercooked).
let the cake stand for about 10 minutes.