Barrel21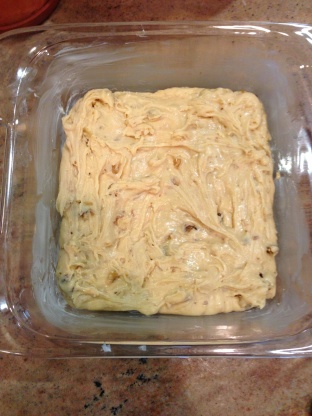 Everyone says this one is a winner. Creamy, smooth and lots of vanilla flavor.

Mizz Nezz, this is truly da BOMB!! As said before, make ABSOLUTELY CERTAIN to bring it to 238 degrees, and do this very slowly. When you make fudge, patience is your friend. Have the butter and vanilla all ready to go in as soon as it comes off the heat. This step is called "seeding" the fudge. Don't mix those two things in. Just add them to your pan. Then let it sit completely undisturbed (and uncovered) until it reaches 110 degrees. This takes about an hour or so, depending on your room temperature. Have your final square pan all ready before you start beating the mixture. Then, I simply used my mixer to beat the cooked mixture until it started to get thick. Poured it into the square pan - I just lined the pan with overhanging foil, so that later all I had to do was lift the foil, reverse the fudge onto a cutting board, then peel away the foil - and it set up like a dream. Creamy as can be. I also made a lovely Christmas Candy Cane version, by using 1-1/2 tsp peppermint extract and 1/2 tsp vanilla. Then, I put red color on the top and swirled it quickly with a toothpick. Finally topped with 3 crushed candy canes. It was a huge hit, and has been specifically requested again this year. Taking the above measures, your fudge will have the perfect texture every time. Thank you, Miss Nezz!
A note for those whose fudge never set properly, this is caused by not cooking the mixture to 238. If you're absolutely certain your thermometer read 238 degrees, then verify that it's properly calibrated. Put it in a pan of water and heat the water. When it comes to a boil, your thermometer must read 212 degrees. If not, then pitch it and buy another. There is no other reason for soupy fudge. Grainy fudge can be caused by too much humidity (or by getting even a drop of water into the cooked mixture as it cools,) which is why it's always recommended that you make fudge on dry days. Those are the two most common mistakes made by would-be fudge makers.
Butter sides of heavy 2 quart saucepan.
In saucepan combine sugar, milks, and salt.
Cook and stir over med.hi. to boiling.
Clip on candy thermometer and cook and stir over med-low heat to 238*, soft ball stage.
Remove from heat, add butter and vanilla, DO NOT STIR.
Cool to 110F degrees.
Remove thermometer.
Beat with wooden spoon till fudge becomes thick and starts to lose it's gloss.
Pour into a buttered 8 inch pan.
Score into squares.
If desired top each square with with a piece of nut.