ImPat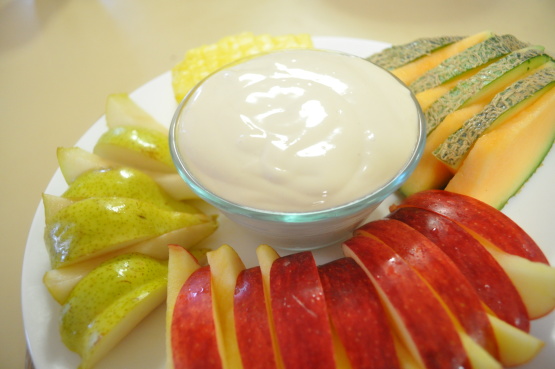 Perfect to serve with a selection of fruit, a light dip that I serve this dip with fruit (melons and strawberries) and coffee on a hot summers morning.

I could think of nothing better to put on a summer ripe strawberry than this vanilla fruit dip! It was so easy to make. I halved the recipe (only 2 of us),and used non-fat cream cheese. It came together in less than 5 minutes using my hand held immersion blender. I will definately be making this one again!
Beat cream cheese and sugar together until well combined and smooth.
Blend in lemon juice and vanilla essence.
Spoon into a serving dish.
Refrigerate until needed.
Serve with any fruit you choose.