Vanilla Extract (Cooks Illustrated)

From the Sept/Oct 2009 issue. Cooks Illustrated suggests that a non-premium vodka, such as Smirnoffs, is just fine. According to their tests, this ratio outperformed commercial vanilla extracts.
Directions
Split a vanilla bean lengthwise and scrape out the seeds. Place in a 1-cup sealable container.
Very carefully and slowly, heat the vodka in a medium or large saucepan- the fumes can catch fire, so you want to be sure nothing flammable is nearby.
Pour the hot vodka into the container. Cool to room temperature.
Seal and store at room temperature for one week, shaking gently every day.
Strain, if desired, and store in cool, dark place.
The extract should keep indefinitely.
Reviews
Most Helpful
I chose this recipe because it was from Cook's Illustrated- and these people know what they are doing! I noticed that of the few similar recipes on 'zaar, this is the only one that requires you to scrape out the vanilla bean. While this step might seem tedious, it makes all the difference with regards to a faster maturation date. As an experiment I made two jars simultaneously- one with a scraped bean and one with an unscraped bean cut into 1" pieces. The first is much darker than the 2nd already with a much stronger aroma! Very happy to find such an economical recipe for Vanilla extract as I do a lot of baking. Thank you!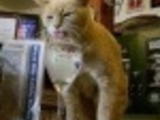 I love to save money, and this recipe appeals to my saver instincts! I used Smirnoff, and after heating and mixing, decided to add the scraped bean pod in too. I can just pull it out, as need be, and it isn't wasted. Thanks for sharing a satisfactory, homemade, staple recipe, duonyte!

This is a simple and inexpensive way to make a good quality vanilla extract! It was ready to use after a week and had the same delightful effect as store-bought extract. Thanks for sharing the recipe! Made for the Best of 2010 Event (recommended by mersaydees)