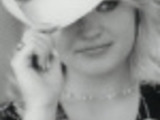 I just love Vanilla Vodka! Keep it in the freezer to enjoy it at its best! AND I LOVE Cosmo's so what better than to marry them! hehehehehehe Cheers!
Directions
Add vodka to a cocktail strainer half filled with ice and shake about 10 times.
Add cointreau and juices and swirl to mix.
Strain into cold martini glass that have been rimmed with sugar or vanilla sugar if desired.