Vanilla Bean Infused Hot Chocolate
Annacia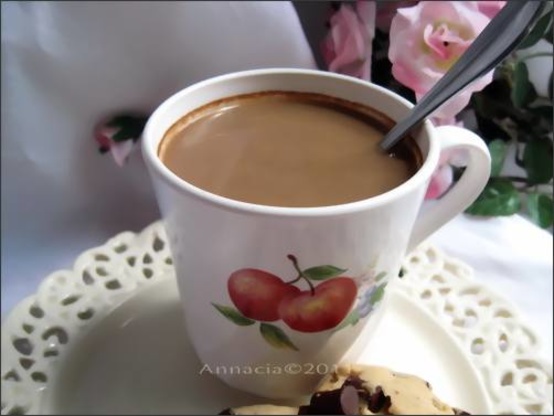 Published in Midwest Living Jan/Feb 2009 issue. The prep time is for chilling.

It's another dark and rainy day here and I'm thinking that summer has become a mythical season that may once have actually existed. Be that as it may, I had plenty of time to let the vanilla steep in the milk and the result was worth the wait. Creamy chocolate with the lovely spark of vanilla, marvelous! Made for ZWT7.
In a heavy large saucepan, heat the milk and cream over medium heat until hot, but not boiling. Remove from heat. Using the tip of a paring knife, slit the vanilla beans down the center. Using the side of the knife, scrape the seeds. Place seeds and vanilla pods into the hot milk mixture. Cover and chill. Allow the vanilla pods to infuse their flavor into the milk for at least 2 hours. Or, transfer mixture to a container with a tight-fitting lid and chill in the refrigerator overnight. Remove the vanilla pods and using two fingers press the milk out of the bean to extract all the seeds; discard.
When ready to make the hot chocolate, heat the milk mixture over medium heat until hot, but not boiling. Add the chocolate. Whisk until the mixture is smooth and chocolate is melted. Add sugar to sweeten, if you like. Top with whipped cream. Makes 15 servings (about 4 ounces each).