lazyme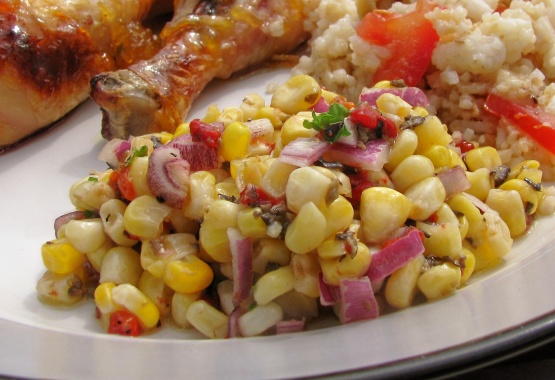 I first prepared this Spanish-influenced salad around the age of 17. Perfect for picnics or potlucks and low in calories, too! Cut out of a woman's magazine-probably Good Housekeeping or similar with just a few very minor changes.
NOTE: If using frozen corn, thaw first.
Whisk the vinaigrette ingredients together.
In a serving bowl combine the salad ingredients. Pour the vinaigrette over the corn mixture and toss to coat well.
Cover and chill until ready to serve. Best prepared several hours in advance to allow the ingredients to marinate.