MsSally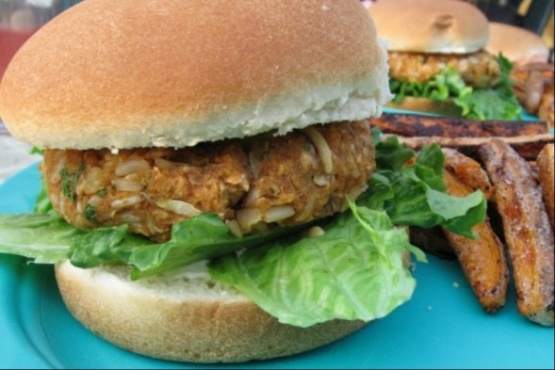 I got this recipe when I worked at Colonial Pines Inn, a bed and breakfast in Highlands, N.C. Delicious! Feel free to put in what you like, maybe some chopped mushrooms,wheat germ,seasonings, etc.

This is much better and more filling than the veggie burgers you buy at the health food store. (And lower in fat too). I actually used 1/2 cup of chickpeas and 1/2 cup of black beans. But that was the only difference. All you vegetarians out there, this should be a staple if your cookbook!
Mix ingredients all together.
Shape into patties.
Fry on low heat in olive oil, till each side is browned.
Serve with lettuce and tomato and grilled onions on a bun, with your favorite toppings.
Enjoy!