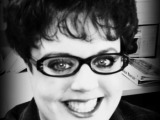 Many years ago, a friend of mine bought some tomato bread at the store and served it with spinach dip. I searched high and low for a recipe and could never find one so I made my own. After many failures and starting out with tomato sauce, I finally settled on V-8 juice. Of course, when I got a bread machine, I had to re-do the recipe!! I am always asked for this recipe!! Hope you enjoy it!
Directions
In the bread machine pan, place all ingredients (except the dried tomatoes) in the order suggested by the manufacturer.
Use the 'basic' bread setting and'light' crust color.
Bake according to your machine directions.
When the machine beeps during the kneading cycle, add the dried tomatoes a few at a time until they are kneaded into the dough.
Reviews
Most Helpful
I have been lucky enough to enjoy Miss~V's cooking!! It is all amazing...the ONLY problem is I EAT TOO MUCH OF IT!!!!
This is incredible!!! It didn't last long once my husband got into it. The only additions I made were a tablespoon each of dried onion flakes and dried sweet bell peppers. I'll certainly be making this one again soon!! Thanks for the great recipe!