Sara P.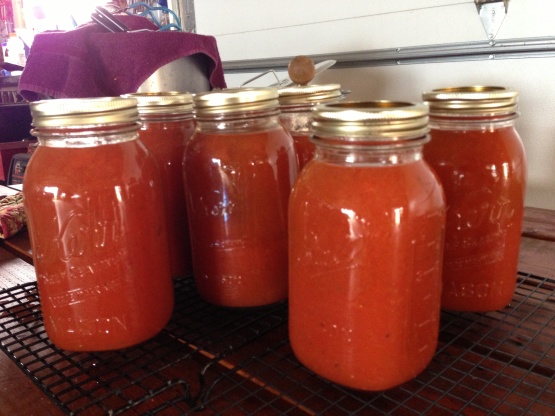 A basic recipe for V-8. Shake well before using.

I kept this recipe on my refrigerator for months waiting to get the tomatoes from the garden. I made 14 quarts of this and will make more soon. It really is good! My husband said he liked it better that the store bought! The flavor is teriffic! Thanks Di!!
Place all ingredients, except lemon juice, in a large stainless pot. Bring to a boil then simmer for 30 minutes-all veg should be soft.
Press veg through a fine sieve or food mill.
Return juice to pot, stir in lemon juice and bring to a boil.
Pour into clean hot jars, leaving 1/2 inch head space. Process for 35 minutes at altitudes up to 1000 feet.