Utah's Cafe Pork Barbasco
Prep 35 mins
Cook 30 mins
This recipe is in response to a request. I found it in a Utah newspaper. The restaurant serves this sweet pork in burritos and in salads. For the burrito garnish with chopped tomatoes, salsa, lettuce and sour cream.
Directions
Cut pork into large cubes and place in slow cooker with 1/3 cup water. Season with salt and pepper and garlic salt. Cook on high temperature for 4 hours or low for 8 hours, until meat is well done. Remove from cooker and drain. Shred meat and place in a bowl. Stir in 1/2 cup green chili sauce and brown sugar.
Heat oven to 350 degrees. Spray a 9-by-13-inch baking dish with nonstick cooking spray. Warm the tortillas in a microwave to make them easier to roll.
Pour 1/2 cup green chili sauce into prepared pan. Place 1/3 cup meat mixture down the middle of each tortilla. Sprinkle 1 to 2 tablespoons of black beans and 1 to 2 teaspoons of chopped cilantro. Roll burrito and place seam-side down in baking dish. Repeat with remaining tortillas. Pour 1 1/2 to 2 cups of green chili sauce over burritos and sprinkle with Monterey Jack cheese.
Cover with foil and bake 25 to 30 minutes or until cheese is melted and burritos are warmed through.
Serve with desired garnishes.
Most Helpful
This was good but way too sweet as a main dish for us. Thanks for posting and giving us the opportunity to try something different.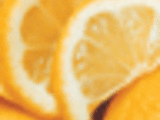 Wonderful meal! I was in a rush so I rolled the burritos then put them on our plates and covered them in sauce and cheese and nuked it in the microwave. I know, I know That is totally Gringo. But it was delicious anyway! ;) It was a tad sweet for us but I think baking them in the oven would have fixed that. I will try these in the oven next time. Made for Cookbook tag.

Yummy dish. The only thing that I did different was to use corn tortillas (I'm gluten free) instead of the flour tortillas. The pork was nice and tender and we loved the little bit of sweetness from the brown sugar. Thanks for posting this Stacey. Made for Zaar Cookbooks Tag.